About
Paul Weaks
This author has not written his bio yet.
But we are proud to say that Paul Weaks contributed 1 entries already.
Entries by Paul Weaks
Welcome to WordPress. This is your first post. Edit or delete it, then start blogging!
A Little About Us…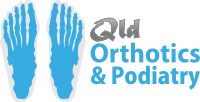 Every podiatrist at Qld Orthotics and Podiatry are University qualified and registered with the Australian Health Practitioner Regulation Agency.
Read More...