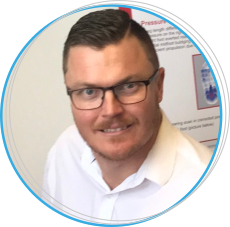 Andrew Barlow
Andrew is one of the founding members of QLD Orthotics and Podiatry and has been practising podiatry in Brisbane for the past decade and continues to work extensively in bringing the latest in podiatric technology and treatment modalities to Australia from overseas. He is a member of the Australian Podiatry Association QLD, Sports Medicine Australia, a mentor for QUT students and regularly presents at state and national conferences. He has participated in the ISPO (International Society for Prosthetics and Orthotics) conference in Leipzig in 2014 providing his expertise in demonstrating the benefits pressure measurement, CAD/CAM orthotics and lower limb treatment technologies to an international audience. He also has a degree in Occupational Health from QUT.
Andrew attends to members of the QLD and Indian Cricket Teams, Elite runners and High Risk Feet including Diabetic Amputations and Ulcers. He is also heavily involved in community work, along with the charity Walking Tall which provides shoes for the homeless (collected from the clinics) and provides free podiatric care at a homeless shelter.
Andrew loves his sport and has played high level cricket, rugby, kickboxing, boxing and regularly runs and trains at the gym.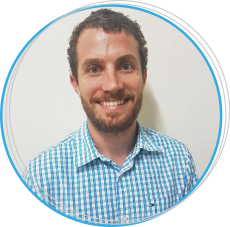 Tom Brough
Tom is one of one of the founding members of QLD Orthotics and Podiatry and has a special interest in biomechanical Podiatry and sports medicine.
Tom is also the lead Clinical Director and oversees the professional development and professional standards for the group. He maintains his own Podiatry skills by seeing patients daily, attending Australian and European conferences, along with ongoing continuing education programs. Additionally Tom presents on the wide range of topics relating to the lower limb and foot to the general public, sporting clubs, private organisations, medical practitioners and other allied health professionals.
Having previously played for the Qld Blades in the Australian Hockey League, he has a keen interest in all things sport. Today he continues to play hockey in the local competition whilst enjoying camping getaways with his young family and the odd game of golf.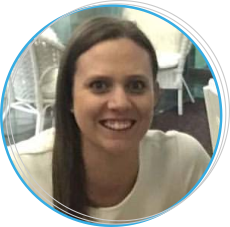 Amanda Tilley (Searston)
Amanda is a senior podiatrist and QOP's clinical supervisor working across our Ashgrove and Deception Bay clinics. She has been a member of the team since 2013, prior to this she was employed as a podiatrist and then senior podiatrist at a large practice in Gladstone on the Capricornia coast. Amanda Graduated from the Queensland University of Technology in 2009 with a Bachelor of Health Science majoring in Podiatry. She is an accredited member of the Australian Podiatry Associated and a member of Sports medicine Australia. Since graduating Amanda has also completed level 1 manipulation and mobilisation of the foot, level 1 in acupuncture and dry needling as well as completed training in gait analysis and retraining.
Amanda is a keen runner who has in the past participated in many fun runs including three half marathons and loves to treat other runners and get them back striving to meet their goals. Amanda takes a special interest in biomechanics, Diabetes, ingrown toenail surgeries and paediatrics.
On Amanda's bucket list for this year is completing her fourth half marathon. When not at work Amanda likes to make the most of the outdoors and enjoys the beach, camping and fishing.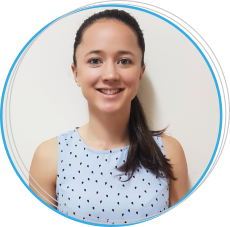 Caitlyn Nevins

Caitlyn is an elite netball player and competes in the Trans-Tasman Netball League (ANZ Championships). Having been involved in high performance sporting teams for over 15 years, Caitlyn understands the importance of having a healthy functioning body in order to participate in sport at the best of your ability.
Caitlyn is a senior podiatrist at our Ashgrove and Deception Bay clinics graduating from La Trobe University, Bundoora (Vic) in 2009 with a Bachelor of Health Science majoring in Podiatry. Caitlyn joined the QOP team in 2015 when she moved from Victoria to the Sunshine State. Caitlyn often attends seminars and conferences to update her knowledge, and additionally conducts presentations in schools and sporting club on recovery strategies and preventative sports medicine. She is actively involved in community sports teams, particularly with her favorite sport Netball and is more than happy to visit teams in our local areas to give tips and educate aspiring young athletes!
Scott Greenbank
Scott is our senior podiatrist at the Ashgrove clinic and one of the most senior members of the clinical team. He enjoys working with all fields of podiatry from general foot care to biomechanical cases. Scott has special interest in sports injuries and rehabilitation and surgical nail procedures for ingrown toe nails.
Scott has furthered his professional training with foot mobilisation, dry needling, run coaching/retraining and ingrown toe nail procedures.
Scott is keeps active being involved in water polo and rugby union as a player and coach. Scott enjoys interacting with others and looking to help them achieve their own goals and improve their health. He experiences immense satisfaction from resolving pain and discomfort in his patients and because of this he refuses to give up on difficult patients. Scott willingly seeks out complex cases.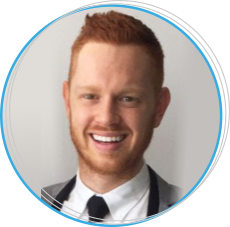 Aaron Robertson
Aaron is a senior podiatrist at our Ashgrove clinic and is also the clinical standards manager of the business. Aaron graduated with a Bachelor of Health Science (Podiatry) with First Class Honours in 2013 and soon started working at QOP in January 2014.
Aaron is an accredited member of the Australian Podiatry Association (Qld) and member of Sports Medicine Australia and the Golden Key International Honour Society. He has a professional interest in paediatrics, musculoskeletal injuries and sports medicine.
Since graduating Aaron has also completed a level 1 certification in manipulation and mobilisation of the foot and ankle, a level 1 certification in musculoskeletal segmental layering and dry needling and also a level 1 and level 2 certification in nail bracing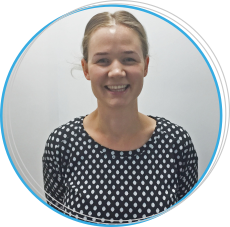 Meg O'Farrell
Meg is a podiatrist who works full time at out Deception Bay clinic. She has been with QOP since graduating from QUT in 2014. Meg likes all aspect of podiatry but especially enjoys working with diabetics to prevent foot complications. She also enjoys working with children.
Meg grew up playing basketball and has an interest in most sports, especially basketball, cricket and rugby.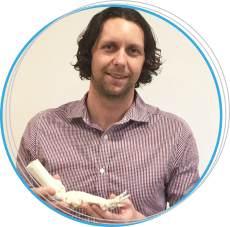 Thomas Feddema
Thomas graduated from QUT with a Bachelor of Health Science (Podiatry) in 2013. Following a 3 year stint working for a podiatry practice in his hometown of Toowoomba, Thomas decided to take up a role as a Podiatrist in our Murrumba Downs clinic.
Thomas enjoys the variety Podiatry offers him whether it be general nail care through to complex biomechanics like cases. Thomas worked at a specialist running shop during university which has given him added interest and knowledge in running gait, footwear and injuries as well as developing an interest in running himself.
Outside of work Thomas enjoys soccer, golf and taking his dogs to the beach
Aran Priddle
Aran graduated from QUT in 2008 with a Bachelor of Health Science (Podiatry). He then worked in Brisbane CBD for four years before relocating to Bundaberg in 2013. He worked four years in the Bundaberg region before returning to Brisbane to be closer to family and friends in 2017.
He is an accredited member of the Australian Podiatry Association Queensland and regularly attends conferences and ongoing learning courses to improve his skills and to provide the most up to date treatments for his patients. Aran enjoys all areas in podiatry but his special interests lie in biomechanics, injury prevention and nail surgery.
Aran's hobbies include supporting Aston Villa Football Club, mountain biking, skiing and beach volleyball.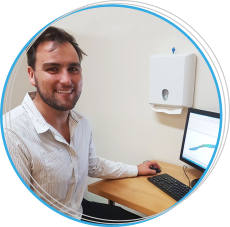 Cameron Fleet
Cameron graduated from AUT in New Zealand with a Bachelor in Health Science majoring in Podiatry and has since completed his post graduate certificate in Podiatric therapeutics at QUT.
Cameron enjoys the sporting and paediatric aspects of Podiatry, and finds the area of high-risk wound care interesting. Cameron has been fortunate to work with a number of high-risk wound care areas in Australia and New Zealand, focusing on amputation prevention and wound resolution. By keeping his knowledge and skills up to date through the latest research, courses, and post graduate qualifications, Cameron is able to constantly look for ways to improve the lives of all my patients.
Cameron has previously volunteered as a course Podiatrist for the Oxfam Trail Walks, providing him the opportunity to assess and treat the wide variety of cases that come though the event.
One of Cameron's major goals is to complete the Iron Man competition. The road leading up to this has been long, and has involved a fair share of injuries. This experience helps him to better treat his patients and understand the frustrations associated with injuries.